Group
Metrix
Customers are aggressively seeking price reductions. 68% of properties surveyed indicated


that they "shop the competition" for group rates on a regular basis. However, when shopping for competitive pricing and strategy the methodology employed must reflect the true market environment.

Watch Online Presentation
Today's
Highly Competitive

Group Market

The shopping methodology must reflect a realistic price-resistant position
so that any pricing and strategy obtained reflects true market conditions.
The GroupMetrix methodology employs realistic
shopping scenarios that include aggressive
price-resistance responses to quotes.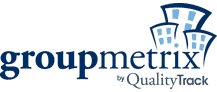 read more